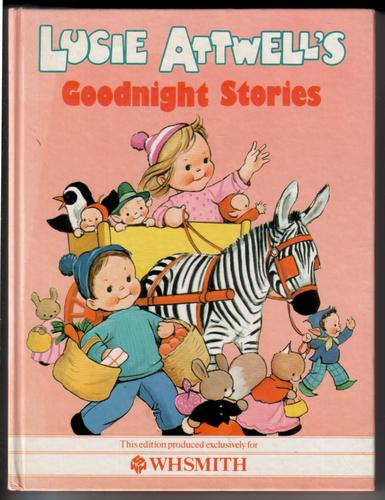 Lucie Attwell's Goodnight Stories
By
Mabel Lucie Attwell
Illustrations by
Mabel Lucie Attwell
ISBN: 0603003826.
Reprint, published by Dean in 1985.
Quarto.
Pink pictorial laminated boards.
125 pages.
18 short stories taken from previous annuals.
Includes one small picture of a cart containing a golliwog and other toys.
This edition published by Dean for W. H. Smith.
Covers in near-Fine condition.
Name neatly erased from the Belongs To box.
Pages clean, with no writing or other marks.
Very good condition.
(Young Children, Omnibus)
Catalogue Number: #101944
Price: £12.50
Sorry - This book has already been sold.
Copyright © 2018 The Children's Bookshop
Toll Cottage, Pontvaen, Hay on Wye, HR3 5EW
01497 821083 (+44 1497 821083)