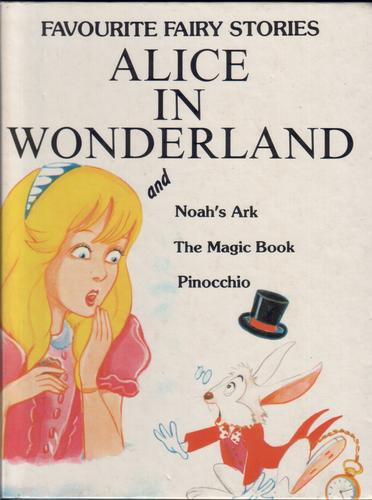 Alice in Wonderland
By
Lewis Carroll
Reprint, published by Peter Haddock circa 1970.
ISBN: 071050702X.
Quarto.
White laminated boards.
Blue spine.
'Favourite Fairy Stories'
A collection of four stories:
"Noah's Ark",
"The Magic Book",
"Pinocchio", and
"Alice in Wonderland".
Text heavily abridged.
Illustrator not credited.
Light wear to covers.
Contents clean and unmarked.
Very good condition.
(Lewis Carroll)
Catalogue Number: #102617
Price: £4.00
Sorry - This book has already been sold.
Copyright © 2018 The Children's Bookshop
Toll Cottage, Pontvaen, Hay on Wye, HR3 5EW
01497 821083 (+44 1497 821083)