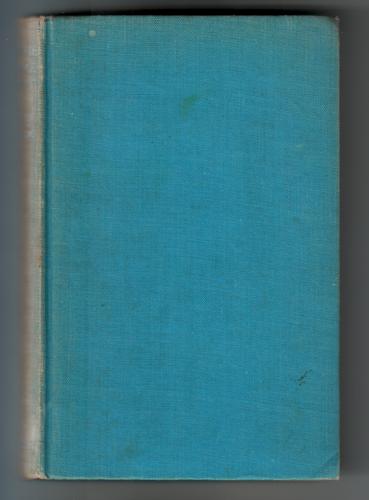 In the Same Boat
By
Kitty Barne
Illustrations by
Ruth Gervis
1st edition, published by J. M. Dent and Sons in 1945.
Octavo.
Blue cloth-covered boards.
Silver lettering on spine.
218 pages.
The story of a war-time friendship between a Polish girl and an English girl, who meet in a lifeboat after a shipwreck.
Binding sound.
Spine faded.
Small amount of front paste down scraped off at lower corner.
Contents tight and clean.
Good condition.
(Post 1940, World War 2)
Catalogue Number: #89826
Price: £25.00
Copyright © 2022 The Children's Bookshop
Toll Cottage, Pontvaen, Hay on Wye, HR3 5EW
01497 821083 (+44 1497 821083)