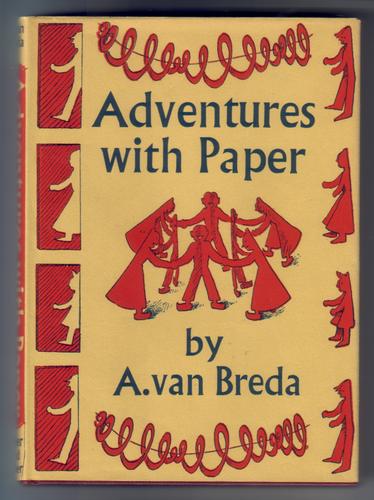 Adventures with Paper
By
A. van Breda
3rd edition, published by Faber & Faber in 1967.
Translated from the Dutch by James, W. E..
Paperback.
Octavo.
Maroon cloth-covered boards.
Yellow lettering on spine.
184 pages.
No marks of any kind, inside or out.
A companion volume to 'Pleasure with Paper'.
Gives clear and detailed descriptions for a number of paper projects, accompanied by clear drawings.
Fine condition with dust-wrapper.
(Non-Fiction, Paper Modelling)
Catalogue Number: #93733
Price: £7.50
Copyright © 2019 The Children's Bookshop
Toll Cottage, Pontvaen, Hay on Wye, HR3 5EW
01497 821083 (+44 1497 821083)