Where the Wild Things Are by Maurice Sendak
First edition, first printing in a first state dustwrapper
Harper and Row, 1963.
A first printing of the first edition, in a first state dustwrapper. All relevant state points present: 1963 copyright line on the title page includes the Library of Congress catalog card number "63-21253". Dustwrapper blurb does not reference the Caldicot Award. Three paragraph blurb on dustwrapper front flap describes the story. Three paragraph blurb on dustwrapper back flap contains biographical details of the author. Dustwrapper front flap bears the numbers "40-80" and "1163" at lower-left. Original trade price of $3.50 displayed at top corner of dustwrapper front flap. Lower corner of dustwrapper front flap clipped by publisher.
Pictorial paper-covered boards, with a dark grey-green cloth spine. Colourful leaf/flower motif on endpapers and paste-downs. Unpaginated.
The dustwrapper is intact and close to Very Good, with only light wear to the edges and corners. There is some uniform tanning of the dustwraper, but no marks, scribble or other defacement.
Covers and spine are clean and unmarked. Covers have darkened slightly, but evenly. Minor wear only to edges of covers, and one small nick to the paper on the lower edge of the back cover, 3cm in from the spine. Boards are not bowed or bent. Binding is tight and firm with no pulling or sloping of the page block.
Contents are crisp and clean, and the colours bright. No fingermarks, and no scribble, dedications or spotting. Pages are bright white with no foxing or tanning.
Please phone or email for further details.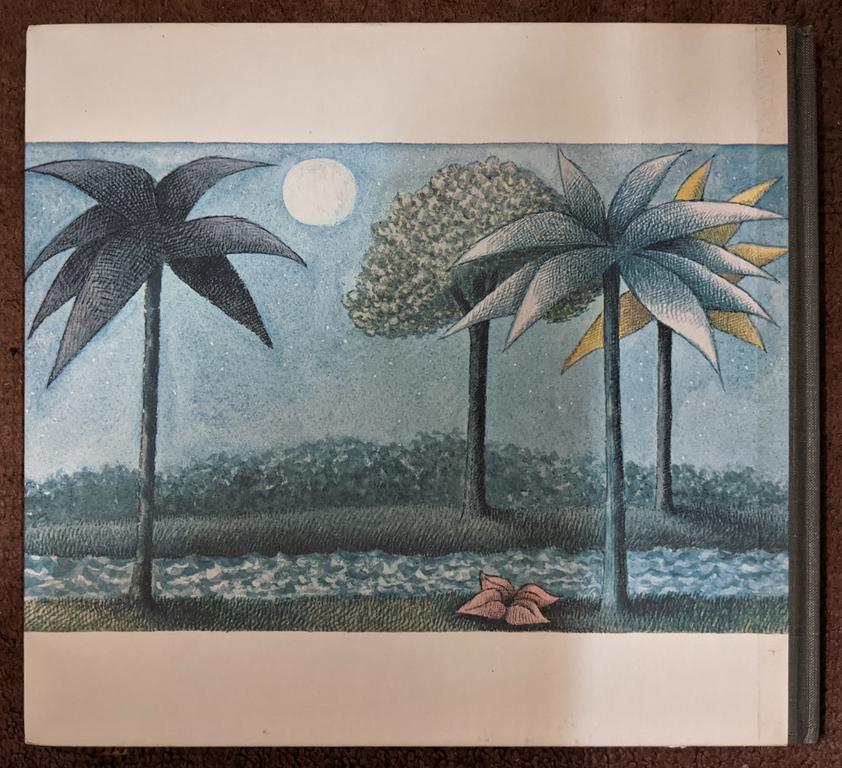 Copyright © 2020 The Children's Bookshop
Toll Cottage, Pontvaen, Hay on Wye, HR3 5EW
01497 821083 (+44 1497 821083)