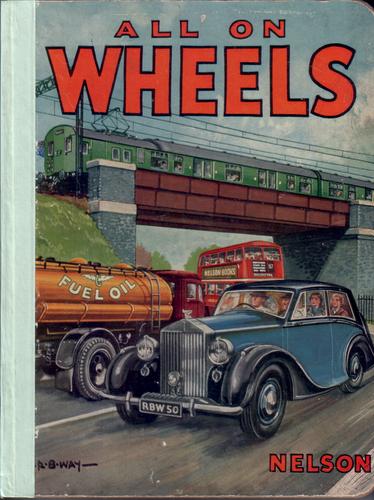 All on Wheels
By
R. Barnard Way
Illustrations by
R. Barnard Way
Published by Nelson circa 1955.
Quarto.
Pictorial paper-covered boards.
Light green spine.
Printed on thick card.
18 full page pictures, including covers.
One sentence of text below each illustration.
Not dated, but vehicles in style of 1950s.
Covers worn at edges.
Spine strip has been neatly replaced.
Small amount of scribble at corners of covers.
Binding firm.
Minor scrapes on four pages.
Good condition.
(Picture, Board Book)
Catalogue Number: #105974
Price: £7.50
Sorry - This book has already been sold.
Copyright © 2020 The Children's Bookshop
Toll Cottage, Pontvaen, Hay on Wye, HR3 5EW
01497 821083 (+44 1497 821083)