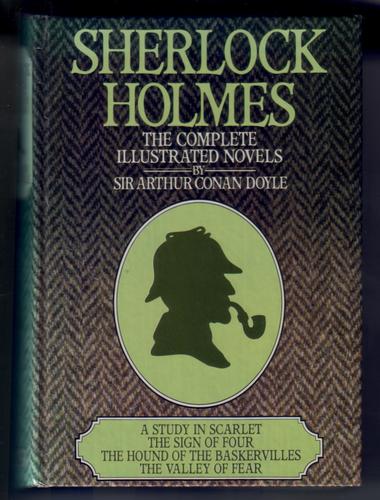 Shelock Holmes: The Complete Illustrated Novels
By
Sir Arthur Conan Doyle
ISBN: 1851520589.
1st Thus edition, published by Chancellor Press in 1987.
Octavo.
Laminated boards.
496 pages.
Published to celebrate the 100th anniversary of the first Sherlock Holmes detective novel.
Illustrations for these four stories are taken from the original publications.
Covers and contents clean and undamaged.
Very good condition.
(Post 1940, Detective)
Catalogue Number: #106790
Price: £4.50
Sorry - This book has already been sold.
Copyright © 2020 The Children's Bookshop
Toll Cottage, Pontvaen, Hay on Wye, HR3 5EW
01497 821083 (+44 1497 821083)