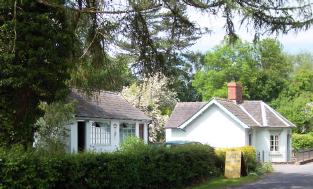 Toll Cottage
Pontvaen
Hay on Wye
Herefordshire
HR3 5EW
United Kingdom
Just outside Hay on Wye on the Clifford Road (B4350), a few hundred yards beyond the Co-op supermarket, and one hundred yards beyond the Glan Wye Business Park.
We hold a large and varied stock of over 20,000 books, covering all aspects of children's literature.
Our catalogue is available on-line, allowing you to browse the many thousands of books which we have in stock and place orders and we offer a world-wide postal service.
We also buy books; see our sellers page for details.
Open 1030 to 1730, Tuesday to Saturday
Our What3Words address is: brightens.firmly.pitchers
Copyright © 2023 The Children's Bookshop
Toll Cottage, Pontvaen, Hay on Wye, HR3 5EW
01497 821083 (+44 1497 821083)