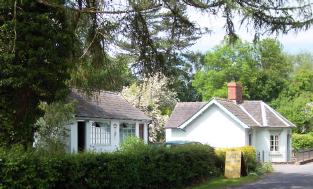 Toll Cottage
Pontvaen
Hay on Wye
Herefordshire
HR3 5EW
United Kingdom
Just outside Hay on Wye on the Clifford Road (B4350), a few hundred yards beyond the Co-op supermarket, and one hundred yards beyond the Glan Wye Business Park.
We hold a large and varied stock of over 20,000 books, covering all aspects of children's literature.
Our catalogue is available on-line, allowing you to browse the many thousands of books which we have in stock and place orders.
We offer a world-wide postal service, and will also search for books that we do not currently have in stock.
We also buy books; see our sellers page for details.
Open 1030 to 1730, Tue to Sat
Our opening hours may be altered if the COVID restrictions change at any time.
We are open for in-store customers, but we limit the number of customers inside the shop at any one time. Customers are asked to wear a suitable mask / face-covering whilst in the shop, and to use the hand-sanitiser gel provided.
Our What3Words address is: brightens.firmly.pitchers
Copyright © 2022 The Children's Bookshop
Toll Cottage, Pontvaen, Hay on Wye, HR3 5EW
01497 821083 (+44 1497 821083)