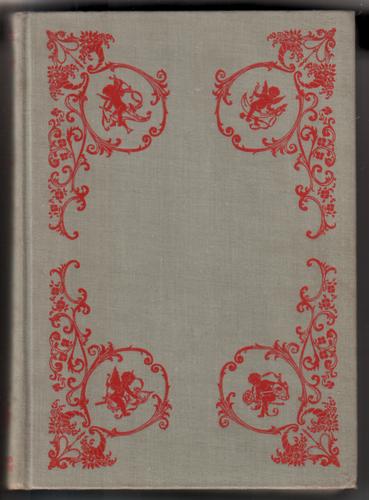 The Sleeping Beauty and Other Fairy Tales
By
Arthur Quiller-Couch
Illustrations by
Edmund Dulac
1st Thus edition, published by Hodder and Stoughton in 1938.
Quarto.
Grey cloth-covered boards.
Red lettering on spine.
Red decoration on covers.
207 pages.
Twelve colour plates, four stories:
"The Sleeping Beauty",
"Blue Beard",
"Cinderella" and
"Beauty and the Beast".
Boards and endpapers clean and unmarked.
Spine strip spotted and slightly discoloured.
Contents, text and illustrations in very good condition.
Very good condition.
(Illustrated, Folk Tale)
Catalogue Number: #103857
Price: £40.00
Sorry - This book has already been sold.
Copyright © 2019 The Children's Bookshop
Toll Cottage, Pontvaen, Hay on Wye, HR3 5EW
01497 821083 (+44 1497 821083)