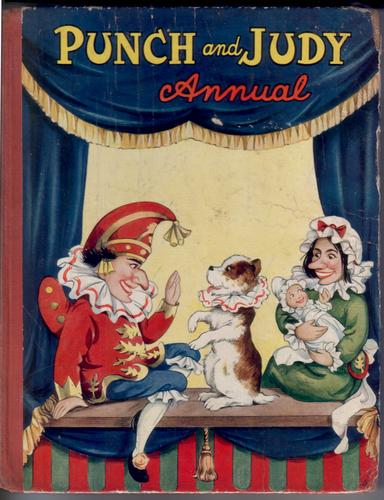 Punch and Judy Annual
Illustrations by
Rene Cloke
Published by Juvenile Productions circa 1950.
Quarto.
Pictorial glazed boards.
Red spine.
120 pages.
Pictorial endpapers.
Full colour illustrations alternating with single colour throughout book.
Corners and edges of covers worn.
Gift dedication on front paste down, dated 1950.
Contents generally clean and white.
Occasional fingermarking.
Puzzles completed in pencil, then erased.
Good condition.
(Annuals, Puppet)
Catalogue Number: #98975
Price: £15.00
Copyright © 2023 The Children's Bookshop
Toll Cottage, Pontvaen, Hay on Wye, HR3 5EW
01497 821083 (+44 1497 821083)